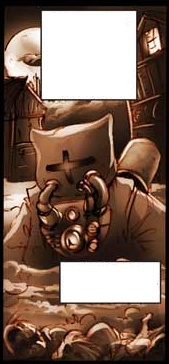 The Black Mist Raiders are murderous pirates lead by Petrus Teufel. According to Tarvek's research Gilgemesh Holzfäller was actually the son of their leader a wildly strong spark. The Baron apparently put the raiders down about the time of Gil's birth and adopted the lad afterwards. Tarvek later found out this was another fabricated origin for Gil who is really the Baron's son. Like any good lie the story had to have its true parts. So we deduce that the raiders and their leader were real and ravaged until they were put down in the early 1870's.
Ad blocker interference detected!
Wikia is a free-to-use site that makes money from advertising. We have a modified experience for viewers using ad blockers

Wikia is not accessible if you've made further modifications. Remove the custom ad blocker rule(s) and the page will load as expected.