2012-08-22 (Wednesday)
794pages on
this wiki
Forum page

Discussion for comic for

2012-08-22 (Wednesday)

✣ .
(
Chronology Entry
)
---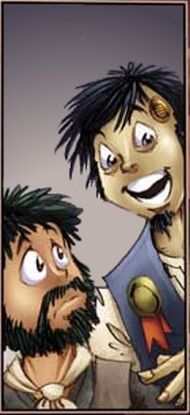 Well, shucks, Rej! D'ya think thar might be a connection between this gadget and Sanaa's mechanical narwhale? Clearly the rages of the deep have been made manifest on this page. -- Billy Catringer (talk) 07:45, August 22, 2012 (UTC)
Sanaa was at sea. Mechanicsburg is on land. This narwhale travels through earth. It's tusk/horn is a boring drill. The tusk/horn of Sanaa's would probably be a ram. Just my thoughts. Still, it is a narwhale, not a landshark. AndyAB99 (talk) 11:22, August 22, 2012 (UTC)

I don't think it's that boring... NathanTheRammer (talk) 14:17, August 22, 2012 (UTC)
OOOH! The Nun With The Scary Eyes™ wears a scarlet habit! Too cool! (And kinky...?)--Bosda Di'Chi (talk) 11:59, August 22, 2012 (UTC)
She also is wearing tight-fitting slacks (which show off her figure fetchingly), and her crucifix has a trilobite superimposed on the Cross. Which says things about how much "pull" the Popes have. That is to say--not much.--Bosda Di'Chi (talk) 16:07, August 22, 2012 (UTC)
I think technically she's wearing a scarlet veil. A "habit" is a nun's (or monk's) entire uniform, which in most Catholic orders would also include some other items she isn't wearing. Clearly, her order is a little different from the ones that exist in our world. Mskala (talk) 14:36, August 23, 2012 (UTC)
And let this be a lesson to you on the importance of a mole machine that can collapse the tunnel behind itself! Br'fin (talk) 12:51, August 22, 2012 (UTC)
I'm impressed at how expressive a machine's metal eybrows can be! NathanTheRammer (talk) 14:17, August 22, 2012 (UTC)
Nautilus vs. squid vs. tiger-dog
Edit
Jules Verne wrote of a mechanical narwahl(i.e. the Nautilus) vs. a giant squid (i.e. kraken). I expect Sanaa's minions to show up in the narwahl. Who is manning the mechanical kraken?
Sanaa is associated with the narwhal.
Violetta has been seen at the controls of a squid.
Fraulein Snaug has been known to have fun riding a tiger-dog.
So I am expecting all sorts of good match-ups soon. But mostly a three-way cat fight among the ladies. Probably in a mud pit somehow.
Rej¿¤¤? 17:24, August 22, 2012 (UTC)
And Don't Forget the...
Edit

Some Music to go with the Madness
Edit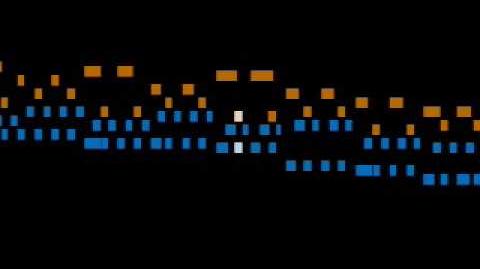 Anyone remember the original Rollerball? It pitted James Caan against the late great John Houseman. The remake doesn't hold a candle to the original.