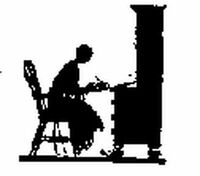 Girl Genius Fanfic
is a creative writing spinoff group from the
Girl Genius Yahoo! Group
in existence since 2005. The
Professors
have been very carefully warned away from it. It has seen the publication of a longform round-robin
Heterodyne Boys
adventure as well as various "one-shot" pieces and individually-written crossover fiction.
Membership is open and content is self-moderated. The site description reads:
This list is for sharing Girl Genius fan fiction, fan art, plot speculations, original character ideas, and role-playing campaigns. For general discussion about Girl Genius please join the main Girl Genius fan site at http://groups.yahoo.com/group/girlgenius/

Everything presented here is a work of fandom. Nothing on this site is approved by, sponsored by or affiliated with Studio Foglio LLC or Airship Entertainment.

No off-topic spam and no flames. Play nice so we can all have a good time.
Ad blocker interference detected!
Wikia is a free-to-use site that makes money from advertising. We have a modified experience for viewers using ad blockers

Wikia is not accessible if you've made further modifications. Remove the custom ad blocker rule(s) and the page will load as expected.