This article is about a location. For the main family residence, see Castle Heterodyne. For other uses, see Heterodyne (disambiguation).
---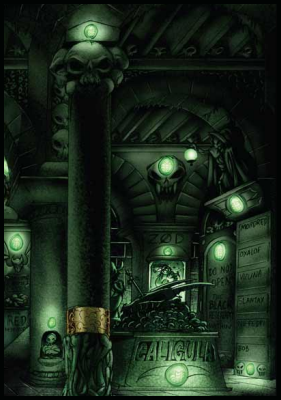 The crypt of the
Heterodyne Family
lies deep beneath
Mechanicsburg
[1]
, near
Castle Heterodyne
, and is accessed by serpentine tunnels from the
Mechanicsburg
cathedral. According to
Carson von Mekkhan
, "The Heterodynes always come home in the end." .
[2]
. Presumably, this currently excludes
Bill
or
Barry
.
[3]
The most recent interred Heterodyne is Klaus Barry Heterodyne, Agatha's older brother, who died as a toddler.
List of Entombed Heterodynes
Edit
at least two other children, no names visible
References