This article is about the master of monsters. For other uses, see Professor (disambiguation).
---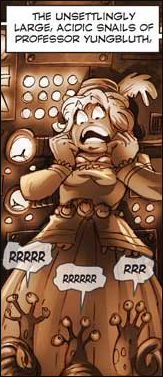 Professor Yungbluth
is the
nom d'academe
of the madman
Jason Yungbluth
, who created
Weapon Brown
, an ultraviolent over-the-top re-take of Charles Schulz's beloved G-rated comic character, and whose mention is therefore a
shoutout
.
The reference is in 2009-03-20 (Friday) ✣ .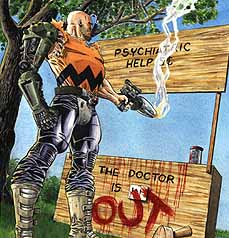 (How the acidic snails figure in is anybody's guess.)
Ad blocker interference detected!
Wikia is a free-to-use site that makes money from advertising. We have a modified experience for viewers using ad blockers

Wikia is not accessible if you've made further modifications. Remove the custom ad blocker rule(s) and the page will load as expected.